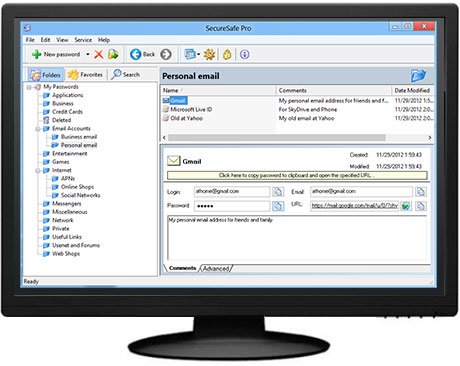 Keep your passwords, credit card numbers, files, notes and other secure info inside a single encrypted storage
SecureSafe Pro is a password manager which protects your privacy by keeping all your sensitive info inside a single securely encrypted storage protected by a master password and a military grade encryption algorithm AES.
It frees you from having to remember all of your passwords and logins.
Protect yourself against identity theft and free your mind!
Works under Windows 8.1 and 8 (as a desktop app), Windows 7, Vista and XP.